Adobe Campus Agreement
A new Adobe Enterprise Term License Agreement (ETLA) is now in place. This is a subscription agreement that runs until August 2018 and provides access to the main elements of Adobe Creative Cloud. This includes unlimited use on campus equipment.
This agreement is operated in conjunction with Eduserv.
Full details are available at https://www.chest.ac.uk/Chest-Agreements/Adobe-ETLA-2018-Framework
What products are available under this Agreement?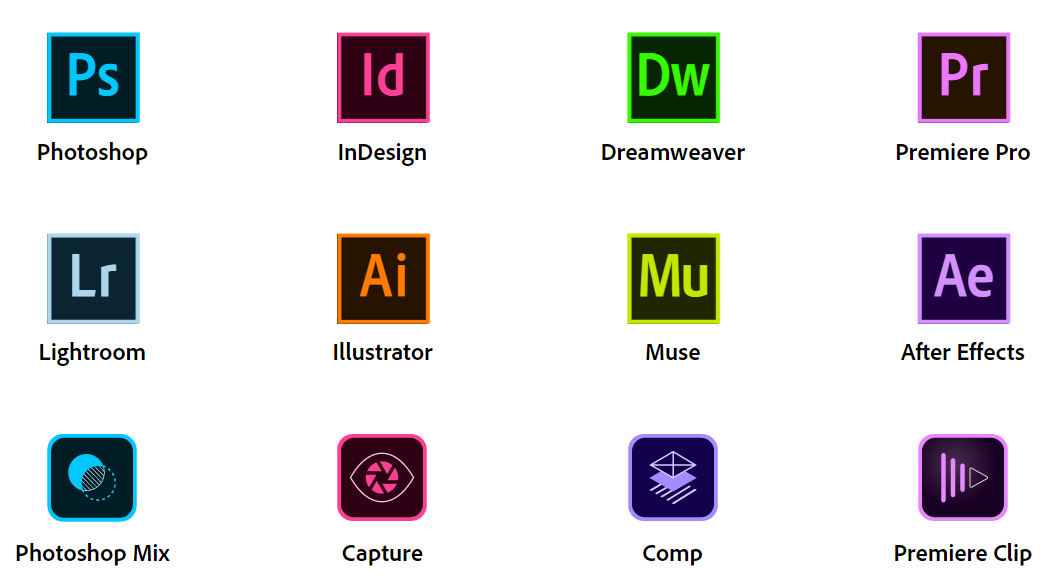 If you have any questions or require more information, please contact: brokerage@heanet.ie