IaaS Cloud Framework
Availability
HEAnet client members' students and staff.
What products are available under this Agreement?
This framework covers Infrastructure as a Service including Compute, Storage & Network.
Benefits of this Agreement
This framework aggregates consumption across 36 countries in the EU which will enable access to better terms and conditions than available at a retail level.
Click here for overview of benefits.
Expiry
The agreement will run until 31st December 2020.
More Detailed Information:
Original Infrastructure Providers & re-sellers for Ireland: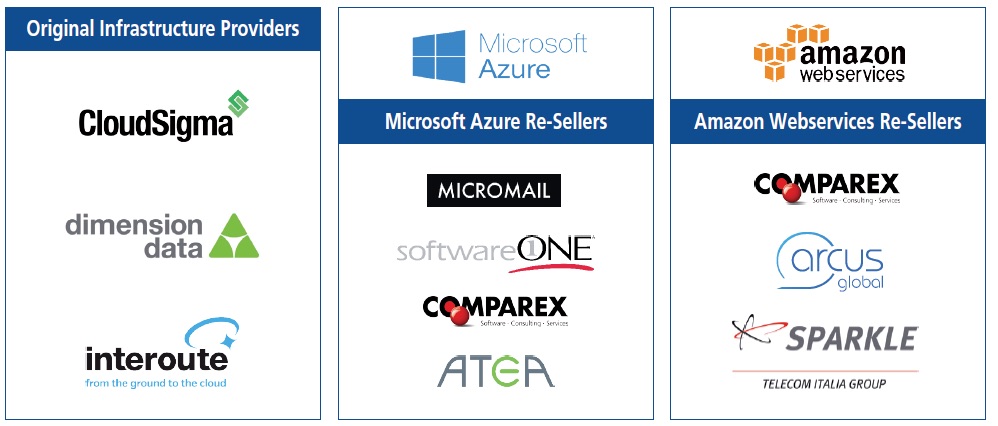 Webinar on "Transforming research & education with Microsoft Azure"
will take place at 12noon (GMT) on 30th November in Adobe
Connect: https://connect.sunet.se/geant-showcase
Registration is open.
More information: https://blog.geant.org/2017/11/13/webinar-transforming-research-education-with-microsoft-azure
If you have any questions or require more information, please contact: brokerage@heanet.ie