IaaS Cloud Framework
Availability
HEAnet client members' students and staff.
What products are available under this Agreement?
This framework covers Infrastructure as a Service including Compute, Storage & Network.
Benefits of this Agreement
This framework aggregates consumption across 35 countries in the EU which will enable access to better terms and conditions than available at a retail level.
Expiry
The agreement will run until 31st December 2020.
More Detailed Information:
Original Infrastructure Providers & re-sellers for Ireland: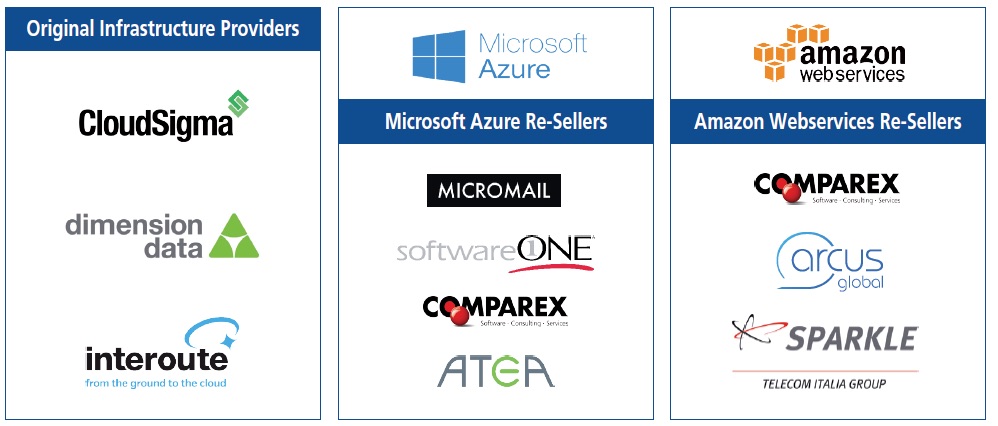 If you have any questions or require more information, please contact: brokerage@heanet.ie