Description
Thanks to a pan-European collaboration, HEAnet offers you preferential pricing for Dropbox Education and Dropbox Advanced.
Availability
HEAnet member institutions and consumers of its services.
Expiry
This agreement is valid for a period of 4 years, ending 27th March 2022.
Dropbox Education Insights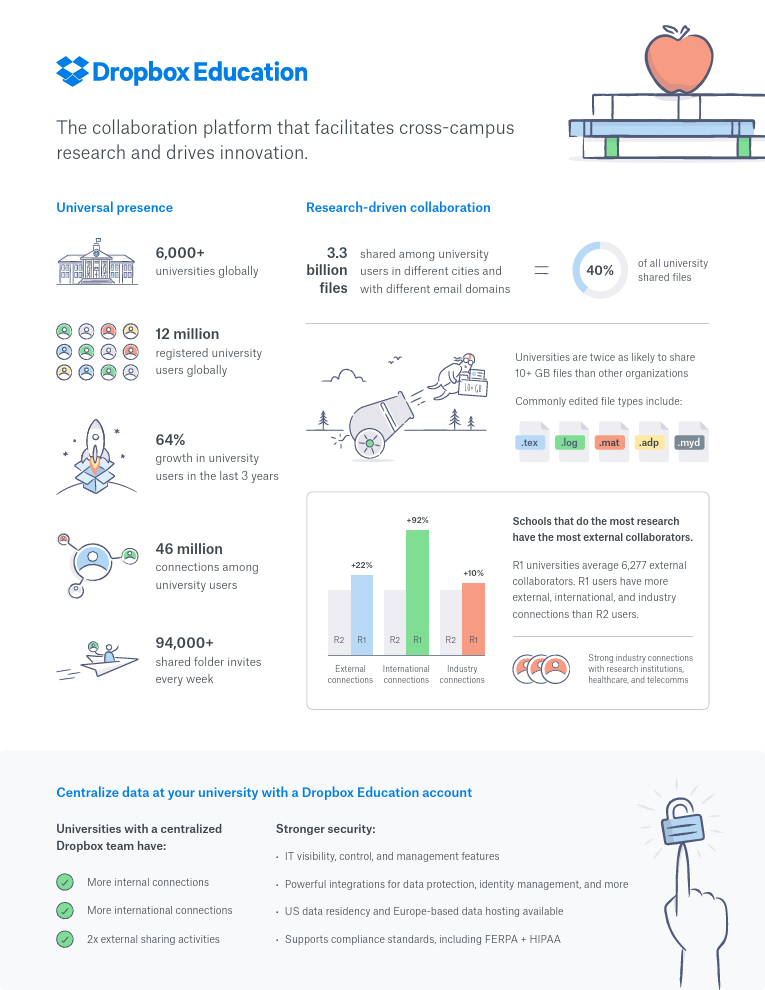 Our information bundle is available at Dropbox Information Bundle .