Description
This is a preferential pricing agreement through GÉANT available to HEAnet, its member institutions and consumers of its services.
Products Available under Agreement
Thanks to a pan-European collaboration with GÉANT, this is a preferential pricing agreement with Dropbox for Dropbox Education and Dropbox Advanced.
Expiry
This agreement will expire 27 March 2022.
More Detailed Information
Dropbox Education Insights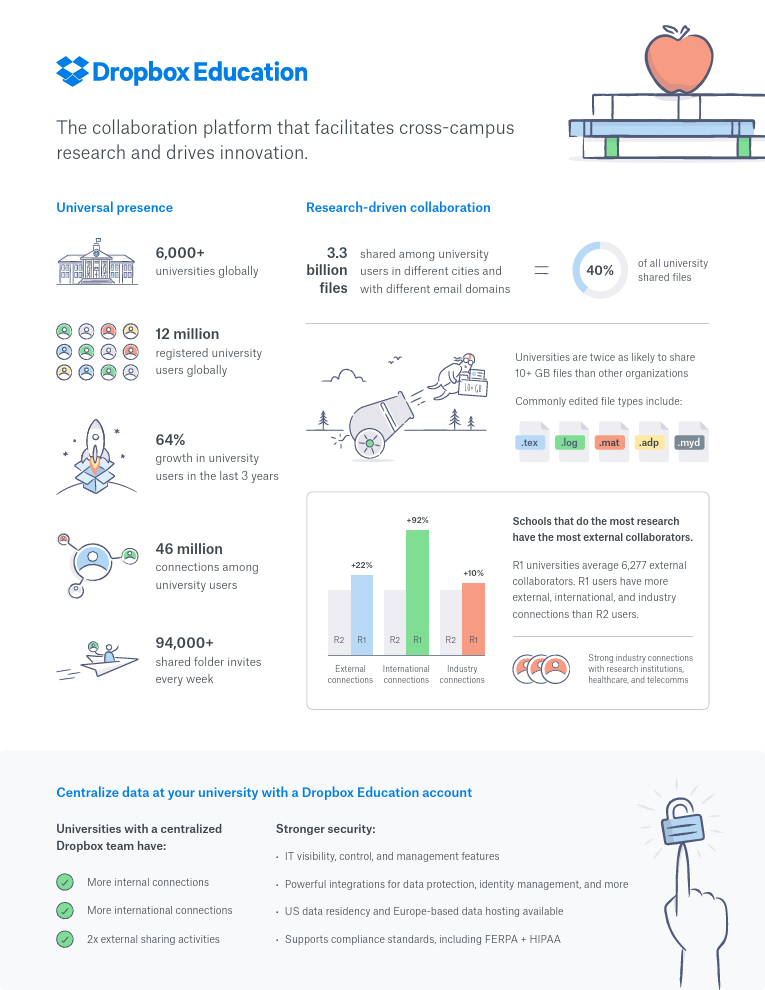 You can request the information bundle here by selecting Dropbox.
For more information please contact brokerage@heanet.ie.