Registration is open for our HEAnet's 2019 National Conference: Registration
We invite you all to join us at our HEAnet National Conference 2019 "Shared Services and Digital Transformation" on Wednesday 13th – Friday 15th November at The Galmont Hotel, Galway.  (The Galmont Hotel was formerly known as the Radisson Blu Hotel, Galway). 
Thanks to everyone who submitted for our 2019 Programme, which goes live in early September.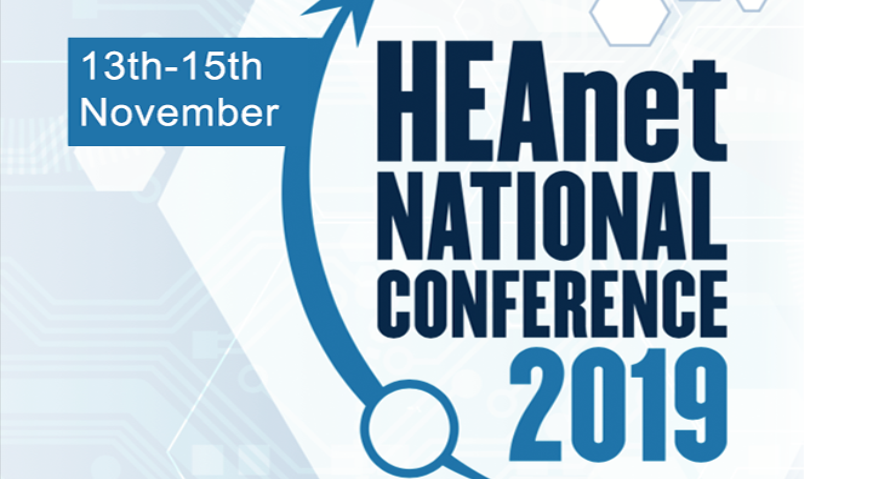 This year's programme has been built around client case studies and technology workshops on topics including:
security, collaboration tools, digital transformation, student admin services, BCP, automation, shared services, and IT systems integration…
If you require information about any aspect of our annual conference please contact: Jill Mulhern by email: conference@heanet.ie or call us on Tel: +353 (0)1 6609040
We look forward to welcoming you all at The Galmont, in Galway, in November
Follow us on Twitter @heanet and #heanet2019