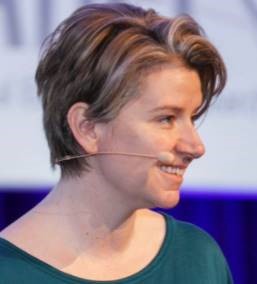 Kerrie Power
HEAnet
CEO
Kerrie Power was appointed Chief Executive of HEAnet CLG by the Board of Directors in June 2017. Kerrie has over 15 year's leadership experience and a strong track record in the technology sector.
Before joining HEAnet, Kerrie worked in Google in Dublin and New York and also Facebook. More recently, she has headed up technology start-ups in Dublin including Nordeus Games and YouPass Technologies.
Kerrie is a graduate of WIT, with a Bachelor of Science in Applied Computing and holds a Master of Business Administration from Liverpool University, a Professional Diploma in Organisational Change and Transformation, a Professional Diploma in Strategy Development and Innovation and she is currently completing a third Professional Diploma in Leadership as well as completing her final year of Masters of Science in Business Practice and Leadership at UCD Michael Smurfit Business School.
Kerrie represents Ireland on the GÉANT General Assembly and was elected to the board of GEANT in Nov 2019. She is also on the Board of HEAnet's subsidiary company EduCampus.
Kerrie was also invited by the Department of Higher Education to join the Covid-19 TES Steering group as a subject matter expert, and currently chairs the connectivity sub-group of the Covid 19 TES Steering group.