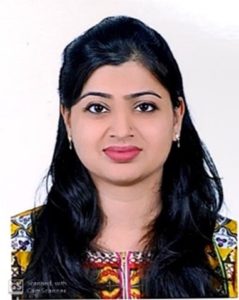 Dr. Lubna Luxmi Dhirani
UL
Dr. Lubna Luxmi Dhirani is working in a Post-doctoral position in Data and Network Security at Department of E&CE, University of Limerick, Ireland. She finished her PhD in Electronic and Computer Engineering from University of Limerick in 2019.
Her PhD project was titled "Six Sigma based Novel Approach in resolving Hybrid Cloud Computing QoS and SLA-based issues in Heterogenous Cloud Environment". Lubna completed an MSc in Business Information Technology from Southampton Solent University, United Kingdom and has worked as a lecturer for 3 years, teaching IT-based courses at Shaheed Zulfikar Ali Bhutto Institute of Science and Technology, United Arab Emirates and ISRA University, Pakistan. She did B.Eng in Computer Systems from Mehran University of Engineering & Technology, Pakistan.
Lubna's publications include: Journal Papers, book chapters, conference papers, poster presentations and lightning talks which are listed at: https://scholar.google.com/citations?user=T9y9pgEAAAAJ&hl=en. Lubna has also been a StemAspire mentee at DELL Technologies, Limerick. The program ended with her team winning the annual 2018-19 UI/UX project.