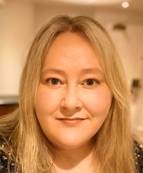 Noelle Barry
UCC
IT PMO Officer
Noelle has been working in UCC's IT Services for 4 years as the IT PMO Officer.
Noelle believes in taking a realistic approach to project management focusing on the idea of progress not perfection. She has 20+ years' experience working in the field of IT/Facilities/Building project and programme management for Compaq, Oracle and Abtran.
Noelle has guest lectured for both the Executive MBA and the M. Sc. in Project Management in UCC. She regularly attends the HEANET PMO meetings and has presented to her peers on topics such as the implementation of Functional Unit Readiness Assessment and UCC's IT PMO Dashboard.
Noelle is a Prince 2 Practitioner and holds an MBA (UCC), a Dip. in Personal + Business Coaching (LBCAI), a H. Dip. in Computer Science (UCC) and a B.Sc. in Accounting (UCC).