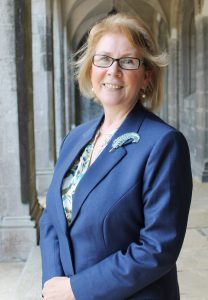 Prof Anne Scott
NUI Galway
Vice President for Equality & Diversity
P. Anne Scott is Professor and Vice President for Equality and Diversity, National University of Ireland, Galway. Anne is an RGN and holds a BA in Philosophy and Psychology from Trinity College, Dublin and a PhD in Philosophy from the University of Glasgow. Over her career she has held a variety of leadership roles in universities including Head of School, Executive Dean, Deputy President and Registrar in both Irish and English university sectors. She has worked as a practitioner and academic in Kenya, Scotland, England and Ireland.
Anne's research interests include the philosophy and ethics of health care, judgement and decision-making in clinical practice and health services research - focusing on the health work force.
Anne has been a board member of a number of research funding and health service agencies in Ireland and the UK. In July 2018 she was appointed Chair of the Board of HEANet.