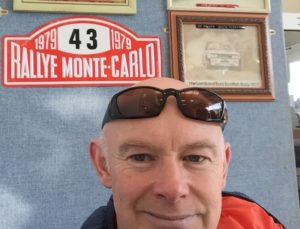 Ted O'Riordan
UCC
Looks after the Network in UCC
Ted initially started work in the IT sector with a small Software Company (SMC Cork).  SMC were an IBM dealers and Ted was responsible for PC and Token Ring network installations.
In 1992, Ted along with a colleague formed a small Networking company called Viewpoint Datacomms Ltd.  They initially focused on Cisco training and became Cisco Certified Trainers Instructors. They expanded their Cisco sales and installation scope and became Cisco dealer of the year a number of time leading onto a premier partner and finally a sliver partner. One of only two in the republic of Ireland at the time.  They were renowned for their customer support and troubleshooting skills.
In 1999 Viewpoint was purchased by Esat Telecom and hence BT.
Ted's professional accreditations include a B.Eng in Embedded Electronics, Technological Certificate in Telecommunications Radio & Electronics (Cork CIT). He is also a Cisco Certified Internet working Expert (CCIE 5380 emeritus) and Cisco Certified Systems Instructor.
Ted is also a keen electronics enthusiast and has held a HAM radio license since the age of 16.   In his free time Ted enjoys competing in local car rallies and cycling his road bike on the mountains of west Cork.