Workshop: Cloud – IaaS Framework
The GÉANT Infrastructure as a Service (IaaS) Framework is now operational.
This workshop will help you understand what is available to you and how to utilise the framework.
The framework allows for IaaS providers to offer P.O. based billing, department billing and volume/price aggregation across Europe.
It also supports peering and identity management.
Date: 14th March 2017
Time: 10.00 – 15.00
Venue: College of Anaesthetists, 22 Merrion Square, Dublin 2
Agenda:
10.00 – 10.15     Tea/coffee
10.15 – 10.20     Introduction
10.20 – 10.35     Why use this framework?
10.35 – 11.00     SAML/Peering
11.00 – 12.30     Review of the various Provider offerings: CloudSigma, Dimension Data, NTT, Interoute, Azure, AWS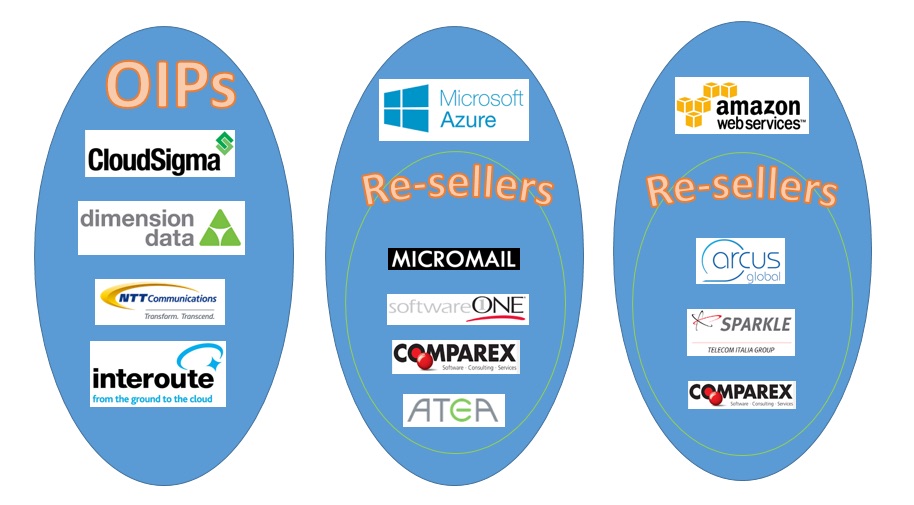 12.30 – 13.30     Lunch
13.30 – 14:00      Review of the various Provider offerings, continued
14.00 – 14.20      How to use? How to buy? What can I buy? Bear traps and Procurement compliance
14.20 – 14.30      Azure license optimisation service
14.30 – 15.00      Q+A
15.00                     Close
15.00 – 17.00       Extended Q+A as required