HEAnet provides a range of ICT Security Services. The objective is to provide a standardised set of core security services which are common to all clients. These will be provided using a dedicated HEAnet team to augment the Institutions IT Department resources, whilst using a suite of services which are sharable and repeatable across HEAnet clients.
Services
---
ICT Security and Risk Assessment of ICT Environment
HEAnet's high level overview (questionnaire) to determine the security posture of an institution along with recommendations where appropriate. This will including reviewing a number of domains including Business continuity, Disaster recovery and Network security.
---
ICT Policy Review and Development
HEAnet in-depth analysis will include a review of a set number of policies with an institution with an option to assist in creating specific new policies.
---
Provision of Security and Perimeter Assessments
This service will include an overall scan of the perimeter of an institution along with up to three application level assessments (including infrastructure and network)
---
Security Awareness Training
This provides face to face security training to staff covering key security trends including anti phishing, physical security.
---
Access to Security Competence
Providing clients with access to security competence through workshops, security briefings and collaboration through a Client Security Forum (CSF)
---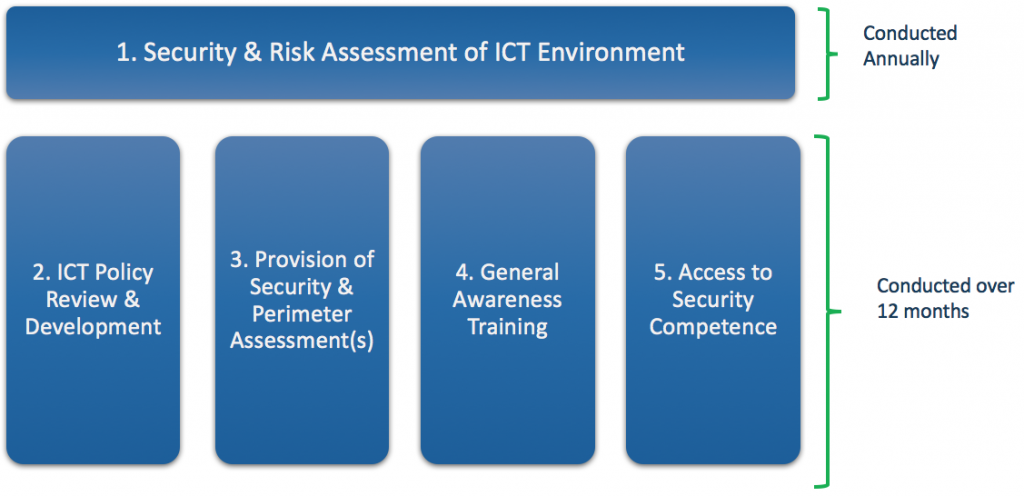 If you have any queries please email: ICTsecurityservices@heanet.ie