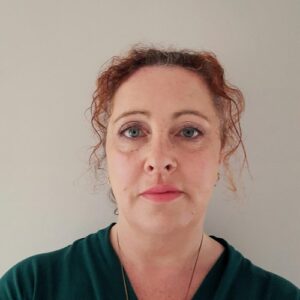 Claire Crowley
University College Cork
IT Analyst / Project Manager
Claire Crowley (BA, HDipCompSci, PMP) is an IT Analyst and Project Manager (PM) working within IT Services in University College Cork (UCC), where she has worked for over 18 years.
As a seasoned PM, Claire has a proven track record of successfully orchestrating and overseeing collaborative projects within UCC.
In addition to this work, and in conjunction with 3 colleagues, Claire helped to develop the IT Services' Inclusivity committee. This committee recognises the key role played by technology in facilitating accessibility and inclusivity across the university. As a keen advocate for accessibility and inclusivity matters, Claire joined the team developing the 'Recognising and Responding to Technology-Facilitated Abuse' digital badge in UCC, bringing her established PM experience to the group.