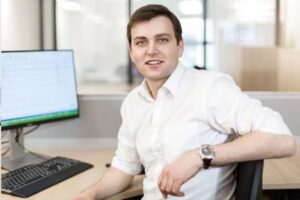 Rory McGinty
EduCampus
Programme Management Director
Rory McGinty is Programme Management Director in EduCampus Services, a provider of IT shared services to the Higher Education sector in Ireland.
Rory joined EduCampus Services in 2016, initially working on the delivery of a cloud-based HR&Payroll system, and is currently leading the Programme Management Team in their delivery of a programme of strategic projects to the Higher Education sector.
Rory has over 17 years' experience in delivery of diverse projects to the Education, Financial Services, Healthcare and IT sectors, and earned a Bachelor of Science Degree (B.Sc.) in Mathematics and a Masters in Information Technology from the National University of Ireland Galway.