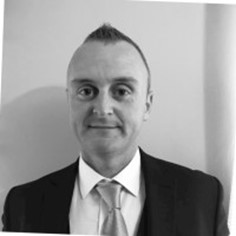 Trevor Ryan
Elasnik Computer Network Ltd
Director / IT Engineer
Trevor Ryan is the Director of Elasnik Computer Network Ltd. which he set up in Kinsale in 2004 and 18 years on has firmly established itself in the IT sector in Cork and county.
Elasnik specialises in Computer Sales & Repair, I.T Network Installation, Cloud Technology, Onsite & Offsite Support, Home/Business/Education Specialists & Network Maintenance. Throughout the past number of years when technology has come to the forefront to allow people work remotely, Elasnik has remained open and on call 24/7 and have been instrumental to Schools / Colleges and Students alike.
Elasnik has invested in a state-of-the-art infrastructure to provide Kinsale town with free public Wi-Fi. The benefits of the infrastructure have proven to be numerous and a huge success as an assistive technology to visitors, students, and locals alike. Due to COVID-19, the additional demand for internet access was certainly highlighted. Remote working and student's remote learning created an additional strain on the national broadband infrastructure throughout the entire country. Elasnik recognised this and decided to add additional transmitters to primary streets and public car parks etc. throughout the town to accommodate local businesspeople and students of the community that may fall into this category.