Dr. Christopher McElligott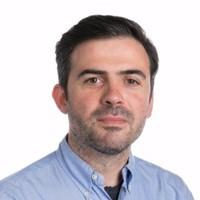 Dr. Christopher McElligott
UCC
Microsoft 365 Administrator
Dr Christopher McElligott is the Microsoft 365 Administrator at University College Cork and is primarily responsible for managing the SharePoint and Microsoft Teams platforms within UCC.
He has also worked on the configuration and deployment of enterprise wide workflows in Dynamics 365 and Power Automate.
Christopher graduated from UCC with BA(Hons) in Geography and Sociology, a Masters in Planning and Sustainable Development, and a PhD in Social Science. He has worked in a variety of academic and administrative roles in UCC since 2007.