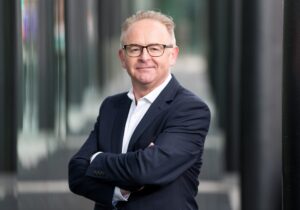 Ronan Byrne
HEAnet
CEO
Ronan Byrne is CEO of HEAnet since 2021. Ronan's career at HEAnet extends back to 2004 and he has previously held roles as Chief Technology Officer and Chief Strategy Officer. Over his career at HEAnet he has led major developments including: the Schools Broadband Network; migration of the Institute of Technologies from ITNet; the establishment of Edugate (the National Federated Identity Service); and the development of a high performing Brokerage Services unit that delivers in excess of €7m savings for the sector annually. Ronan also developed our current strategy: "Enabling Ireland's Digital Ambition" (2020-2022).
Ronan is a member of the Irish Government's National Open Research Forum (NORF) steering group and a former Board Member of the European Open Science Cloud (EOSC) Association.
Ronan represents HEAnet at the GÉANT General Assembly and is Community Chair of the GÉANT Network Infrastructure Advisory Committee which advises on the upgrade of the GÉANT pan-European network.
Prior to joining HEAnet, Ronan established an excellent track record of technology programme delivery at Fujitsu Ireland, Via Networks, ICL Computers, Hansard Europe and Aer Lingus.
Ronan holds an MSc in Business Leadership & Management Practice from the Smurfit Business School at University College Dublin and an MSc in Internet Systems from Dublin City University. Ronan is also an Associate Member of The Governance Institute.