Aurora Telecom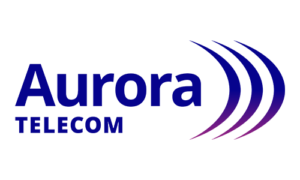 Established in 2000, Aurora Telecom specialises in dark fibre and colocation services and is the carrier-neutral provider of choice to the top five global content and application providers, subsea carriers, data centres and service providers. In an extremely competitive market, this has been achieved because of our impeccable record of network availability and boasting zero unplanned outages.
We own and operate an extensive national backhaul fibre network, built in a ring topology of 1,250km that spans 15 counties and connects all major urban centres.  This provides an ultra-high fibre count backhaul network on all routes.  Our wide-reaching metro network in Dublin connects all key datacentres and central business districts. We also own additional metro networks in Ennis and Shannon.  The network is designed to cater for long haul transatlantic backhaul ensuring the best-in-class latency with minimal optical loss.
We continue to expand both our national and metro footprints with two major network extensions currently at planning stage.  These will further enable us to provide the most modern, lowest latency network in the country. This ensures we deliver for our broad-spectrum of clients across terrestrial carriers; hyperscale operators; subsea carriers; government and data centres.
Aurora Telecom is playing a key role in strengthening Ireland's international and digital footprint. This has been achieved by continuing our significant capital expenditure to provide secure, resilient, dual-feed connectivity via subsea cable networks that span to mainland Europe, as well as transatlantic to the United States. We hold great pride in our role in supporting Ireland's economic and social progress. Our national and metro networks enable Irish rural economies to diversify into new sectors and capitalise on emerging job opportunities that are facilitated through high-speed broadband.
Our colocation facilities have been designed to provide customers with the most secure sites to house their equipment. These facilities are spaced at a maximum of 80kms apart and have 24/7 BMS (Building Management System) monitoring to ensure business continuity of the highest levels. As a substantial proportion of the Aurora Telecom network is located with the gas infrastructure, the network benefits from aerial and foot patrols. Our current network availability is performing at 100% and we continue to plan and deliver new projects to increase the resilience of the network.
Aurora Telecom endeavours to provide a high-quality service all our customers. Our dedicated team of account and network managers will work with you to understand your core business activities and connectivity requirements. With a proven track record, we offer solutions that are tailored to meet your reliability and time-to-market needs, ensuring constant connectivity and fast turnaround connection to our networks – supporting the development and continuity of your business-critical operations.
If you have any questions or would like to learn more, please contact us at darkfibre@auroratelecom.ie or visit our website at www.auroratelecom.ie.
Proud Sponsor at the 2023 HEAnet Conference
Website: https://www.auroratelecom.ie/