AWS Amazon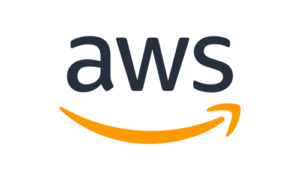 Cloud computing with AWS
Amazon Web Services (AWS) is the world's most comprehensive and broadly adopted cloud, offering over 200 fully featured services from data centers globally. Millions of customers—including the fastest-growing startups, largest enterprises, and leading government agencies—are using AWS to lower costs, become more agile, and innovate faster.
AWS has significantly more services, and more features within those services, than any other cloud provider–from infrastructure technologies like compute, storage, and databases–to emerging technologies, such as machine learning and artificial intelligence, data lakes and analytics, and Internet of Things. This makes it faster, easier, and more cost effective to move your existing applications to the cloud and build nearly anything you can imagine.
AWS also has the deepest functionality within those services. For example, AWS offers the widest variety of databases that are purpose-built for different types of applications so you can choose the right tool for the job to get the best cost and performance.
AWS has the largest and most dynamic community, with millions of active customers and tens of thousands of partners globally. Customers across virtually every industry and of every size, including startups, enterprises, and public sector organizations, are running every imaginable use case on AWS. The AWS Partner Network (APN) includes thousands of systems integrators who specialize in AWS services and tens of thousands of independent software vendors (ISVs) who adapt their technology to work on AWS.
AWS is architected to be the most flexible and secure cloud computing environment available today. Our core infrastructure is built to satisfy the security requirements for the military, global banks, and other high-sensitivity organizations. This is backed by a deep set of cloud security tools, with over 300 security, compliance, and governance services and features. AWS supports 143 security standards and compliance certifications, and all 117 AWS services that store customer data offer the ability to encrypt that data.
Proud Sponsor at the 2023 HEAnet Conference
Visit us: Stand #12
Website: https://aws.amazon.com/