AWS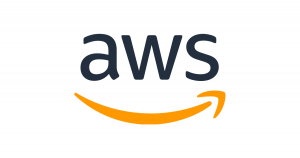 https://aws.amazon.com/education/
Amazon Web Services (AWS) Worldwide Public Sector helps government, education, and nonprofit customers deploy cloud services to reduce costs, drive efficiencies, and increase innovation across the globe. The AWS cloud is uniquely positioned to provide scalable cost-efficient solutions for public sector customers to find ways cloud services can be deployed to meet mandates and increase collaboration across agencies and organizations. Whether it is for development and testing, enterprise applications, high-performance computing, storage, backup and archiving, disaster recovery, web, mobile, and social apps, virtual desktops, or data center migrations, government agencies, education institutions, and nonprofits are using AWS to help achieve their missions.
AWS provides cloud services as a pay-as-you-go model, delivering access to the most up-to-date technology resources. Simply access AWS services over the internet, with no upfront costs (no capital investment), and pay only for the computing resources that you use, as your needs scale. By using AWS's inexpensive and highly scalable infrastructure technology, organizations around the world can stop paying for computing power they aren't using - and receive more mission for their money. In order to provide end-to-end security and end-to-end privacy, AWS builds services to comply with the strictest security and privacy standards and follows security best practices.
AWS has dedicated teams focused on helping public sector organizations of all sizes use AWS to pave the way for innovation and, ultimately, make the world a better place through technology.