Damovo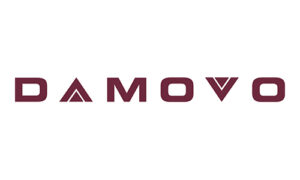 Damovo is an international ICT service provider supporting business customers across the world on their path to digitization.
Our portfolio includes solutions in the areas of Unified Communications & Collaboration, Enterprise Networks, Contact Centre, Security, Cloud Services and Global Managed Services.
We enable seamless connection across people, processes and systems - creating transparency and agility, whilst providing the network stability and security that our customers require in today's business environment.
We have a regional presence across Ireland, Europe, the Americas and APAC, with a global support capability spanning over 150 countries. We employ over 650 personnel with over 50 years of experience. Working with enterprises across the world to explore their business challenges, we deliver completely integrated technology solutions that will continually improve business performance and end user experience.
Our global customers include P&G, DHL, KPMG and Kraft Heinz. Some of our large European customers are Aldi, Greenyard, Schott and The European Parliament.
In Ireland, we support several large Universities (UCD, DCU, MU, RCSI, UoG, TCD), a number of Government Agencies including Revenue Commissioners, Office of The Ombudsman, Office of the Attorney General, ODPP, Waterford City & CC, Met Eirann and multiple HSE locations in the North and North East regions. We also provide solutions to a large number of corporate and SME's, such as CIE, RTE, Relatecare, Merrion Vaults, IAA and KPMG.
We deliver many different solutions across all of these customers, ranging from a full ICT managed service, Security, Contact Centre, Networking and Voice.
We care about all our customers, regardless of their size. Every customer is important to us, and we are proud of the high percentage of contract renewals which we see every year.
With you on your digital journey
The world we're operating in is changing rapidly. Technology, working practices, customer and employee expectations are evolving at incredible speed. And this places huge demands on business. To thrive, you need secure, flexible systems that enable collaboration, transparency and innovation.  Digitisation presents not only new opportunities, but also dangers. In this new world digital transformation is vital for businesses in order to stay ahead and capitalize on the potential that is out there.
This is where we can help. Damovo creates the infrastructure and mindset to securely transform your organisation and accelerate its growth.
We develop innovative and future-oriented solutions tailored exactly to the needs of our customers. Think Damovo: Think innovation and experience!
"Innovation is the basis for safeguarding future business success."
Visit us: Stand #5
Website: https://www.damovo.com/