Fox-IT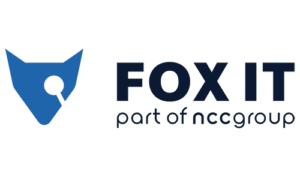 Fox-IT is a dedicated cyber security expert. We are guided by our mission to derive satisfaction from helping to create a more secure society with the help of our technical and innovative solutions.
Fox-IT enhances the protection of critical assets by assessing and prioritizing your asset landscape and implementing the right safeguards to protect any areas of exposure. We can help you determine assets to prioritize, the likelihood they will be attacked, and measures to take to protect them.
Most importantly, due to our unique experience we can provide an attacker's point of view to highlight who your potential attackers may be and what skills they possess.  Helping you to identify security gaps and areas that require investment.
Our approach to keeping our clients and society safe is based on the four aspects of our continuous improvement process for advanced cyber security:
Intelligence: An insight into the threat landscape so you know which threats your organization is facing.
Prevention: Modern cyber security, comprising various layers and tuned to the threat landscape.
Detection: A warning system alerts you when attackers attempt to gain access.
Response: A process aimed at minimizing the damage of an incident.
Visit us: Stand #27
Website: https://www.foxit.com/