Micromail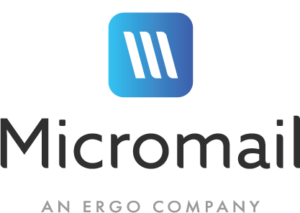 With over 30 years of software licensing experience, and operating as a Microsoft LSP (Lisensing Solutions Provider) and ESA (Enterprise Software Advisor) since 1999, Micromail have built a reputation around client relationships that is more about business outcomes than licensing deals. When the company became part of the Ergo Group in 2016, Micromail's role in facilitating professional services deepened and became even more strategic.
Committed to excellence at the intersection of business and technology, Ergo provides award-winning expertise around cloud-first solutions, managed services, IT resourcing and managed print services. The combination of Ergo's technical know-how and Micromail's licensing expertise ensure education clients strike the right balance between performance and value in their choice of solutions.
Micromail is a Microsoft Gold Partner in Volume Licensing, SAM, and Cloud Productivity, and has been the winner of the Microsoft Ireland Licensing Solution Provider of the Year Awards on numerous occasions.