HEAnet Peers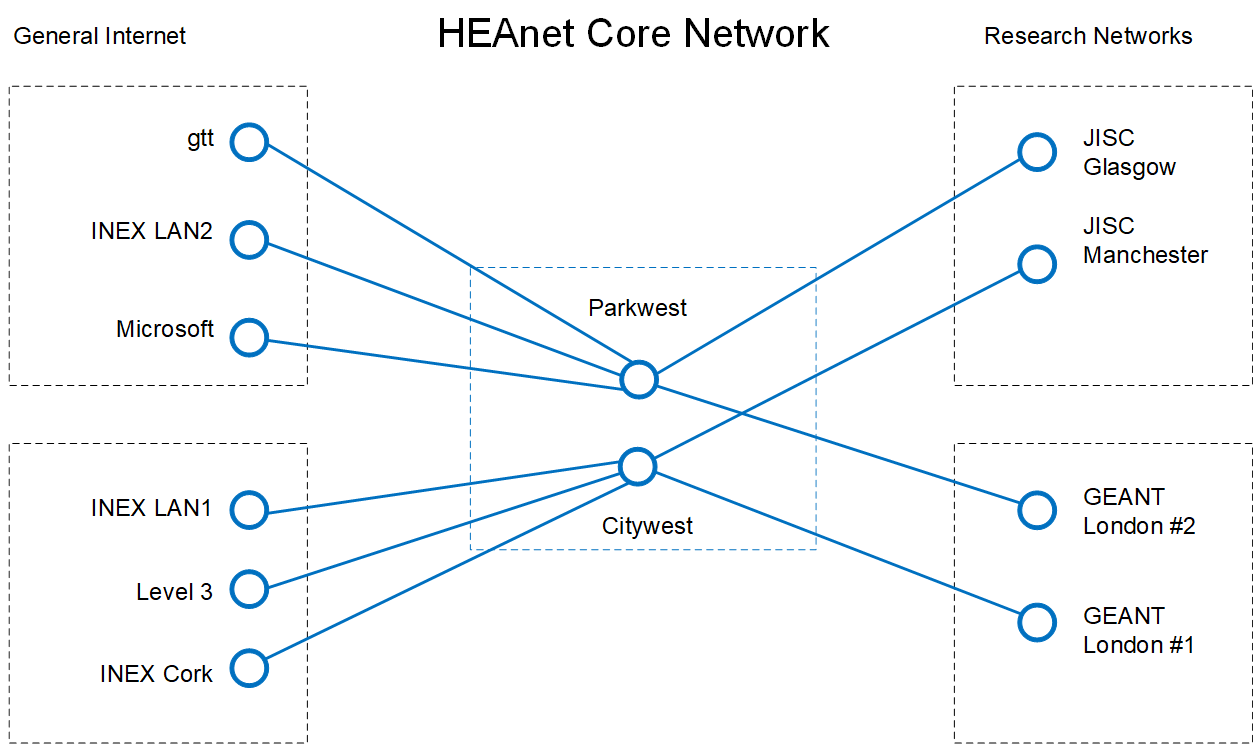 In order to provide a quality Internet experience to HEAnet clients, it is essential to ensure that HEAnet has in place appropriate capacity and quality connections to other telecoms providers both nationally and internationally.
In addition to providing connectivity to International and national Internet Service providers, HEAnet also connects directly to the European and UK Education and Research networks GEANT and Jisc. The GEANT connection provides high quality International connections to all the Education and Research networks in Europe, US, China and many more research networks around the world.
Locally HEAnet connects to over 70 telecoms and Internet companies based in Ireland at the Irish Neutral Exchange (INEX) and the Cork Neutral Exchange (CIX). This enables HEAnet and Irish based telecoms to keep local traffic within Ireland and hence provide a better overall end user experience.
HEAnet also maintains direct connections to many local content providers such as Amazon, Google, Facebook and Microsoft here in Dublin.
HEAnet National Backbone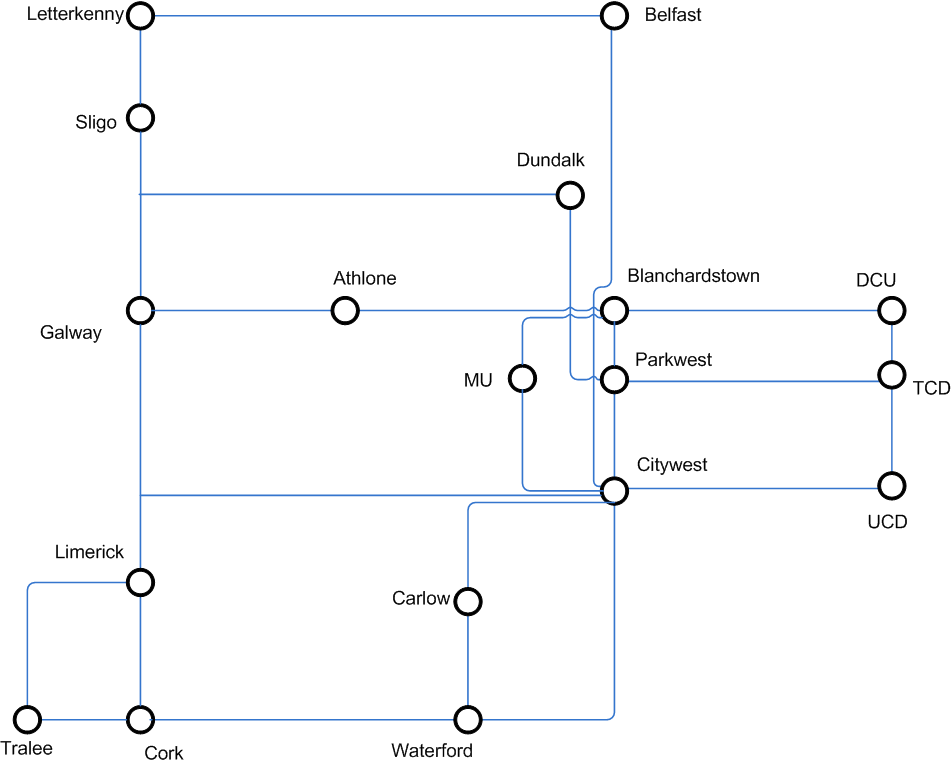 The HEAnet national backbone network consists of over 2,500Km of fibre and connects all third level colleges in Ireland to a purpose built high speed fibre based network. This backbone network is used to provide Internet access (and many other Internet based services) to all Higher Education Institutions in Ireland as well as providing backhaul for over 4000 schools.  The HEAnet national backbone allows HEAnet to provide the same high quality Internet access to all HEAnet clients regardless of their location on the island of Ireland.
HEAnet Dublin Core