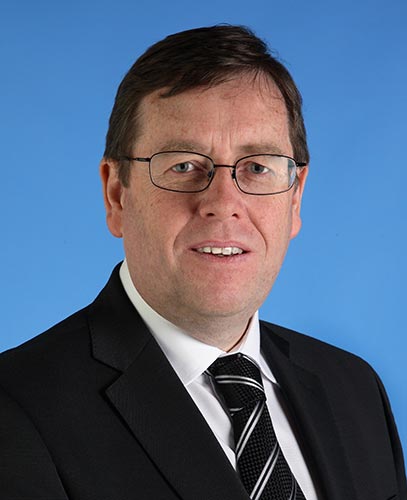 Mr Patrick Magee
Director of Information Technology Services, Trinity College Dublin
Patrick Magee is the Director of IT Services, TCD since January 2017. He is responsible for the provision of IT Services for academic and administrative staff, students and visitors to the university across a 43acre city centre campus and more than 20 satellite locations.
He is also accountable for the management and security of the core infrastructure and applications and the delivery of change programs to enable the university's strategic priorities.
Prior to joining Trinity College Dublin, Patrick held several of IT leadership roles with international financial services organisations in Ireland and abroad. He has held positions as CIO for emerging countries; Head of IT Delivery for Europe, Middle East and Africa; and as a Global Delivery Services Executive.
Patrick holds a B.SC in Computer Applications from Dublin City University and is on the Board of HEAnet and the Coeliac Society of Ireland, a registered charity.