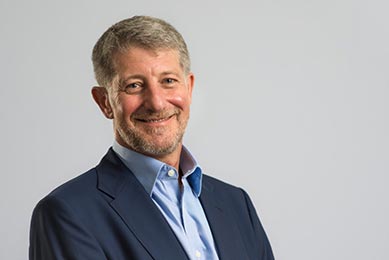 Dr Paul Feldman
Chief Executive, JISC
Appointed as chief executive of Jisc since mid-October 2015. 
In January 2016, Paul was listed in The Sunday Times list of Britain's 500 most influential in the area of engineering and technology. 
Paul currently sits on the GÉANT board of directors. GÉANT is the pan-European data network for the research and education community. It interconnects national research and education networks (NRENs) across Europe.
He is also the independent member of the UK Science Museum Group's Audit Committee.
Background 
Before joining Jisc, Paul was most recently an executive partner at Gartner UK, a technology research and advisory firm.
Paul spent over 20 years in financial services at Nationwide Building Society, Barclays Bank and First Data EMEA, both in IT and business roles.
Paul has also worked in knowledge-based organisations including Cancer Research UK, Thomson Reuters Legal UK and the Intellectual Property Office.