Join us for a "Meet our Subject Matter Experts" event for HEAnet clients! We look forward to sharing news about our services and projects at our new office at North Dock 2, followed by a networking lunch. The event takes place on Wednesday 4th October from 11am to 2.30pm.
This interactive event provides clients with an opportunity to meet face-to-face with a number of HEAnet Subject Matter Experts (SMEs) and have any questions about our services answered.
At the event we will be giving a demonstration of eduroam visitor access and giving the latest updates from the ICT Security Services and Brokerage Services teams. Clients can also avail of breakout sessions from our SOC & SIEM Operations and Network Connectivity Services teams.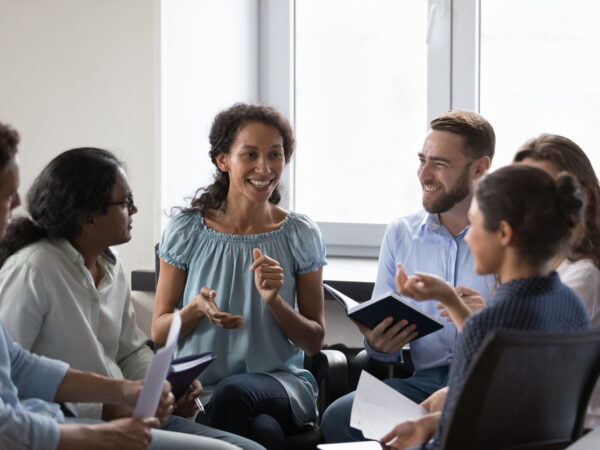 Using a 'speed-networking' format, clients will have sessions with each of our SMEs covering the services listed above. The format also facilitates opportunities for clients to collaborate with each other and share ideas during the sessions.
Subject Matter Experts will be on hand to answer questions on other areas of interest to clients.
The full agenda can be accessed below and our clients can register here to attend the event.
We look forward to seeing you at the event in Dublin this October!
Preliminary Agenda (may be subject to change)
4th October 2023, HEAnet Office, North Dock 2
11:00 – 11:30
Registration & welcome tea/coffee
11:30 – 11:45
Introduction
11:45 – 12:00
Gatekeeper Demonstration
12:00- 12:45
Meet our SMEs part 1 – 2 x 20 min sessions* ICT Security Services
* Brokerage Services
12:45 – 13:45
Lunch Break
13:45 – 14:25
Meet our SMEs part 2 – 2 x 20 min sessions* SOC & SIEM Operations
* Network Connectivity Services
14:25 – 14:30
Conclusions, feedback and closing remarks
Please save the date and register your interest below.  
Venue:
The workshop will be held in our office at:
HEAnet CLG,
3rd Floor,
North Dock 2,
93/94 North Wall Quay,
Dublin 1,
D01 V8Y6
Directions & Map