| | |
| --- | --- |
| Date : | 19th November 2020 |
| Venue : | On-Line |
Submit a Paper
We are looking for individuals who are want to share their knowledge, experience and skills with the Education & Research community.  If you would like to speak, please submit an abstract, no more than 500 words, along with a brief speaker bio.
Submit a Lightning Talk
"Its all about making a point and explaining it as quickly as possible".

Each Lightning Talk is allocated five minutes.  If you wish to participate, please submit a 100 word outline along with a brief speaker bio.
How to Submit
Please email your Paper Abstract or Lightning Talk by 18:00 on Wednesday, 30 September 2020 to: conference@heanet.ie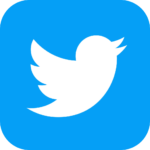 Follow us on Twitter
@HEAnet  and  #heanet2020

Our HEAnet National Conference, now in its twentieth year, is an annual event which brings together delegates from across the education and research sector, as well as industry and technology specialists.

This year however, due to the impact of COVID-19, we have made the decision to postpone the physical conference until November 2021 and in its place, hold a one day virtual event on Thursday 19 November.

The one day event will provide a unique opportunity to:
discuss the hottest trends in network technology and services;
collaborate with peers and industry and technology specialists;
hear about the latest HEAnet developments, services and future plans.
If you are looking for information on any aspect of our HEAnet National Conference, please contact Jill Mulhern, E: jill.mulhern@heanet.ie / T: 00353 (0)1 6609040