A date for your diary in 2022.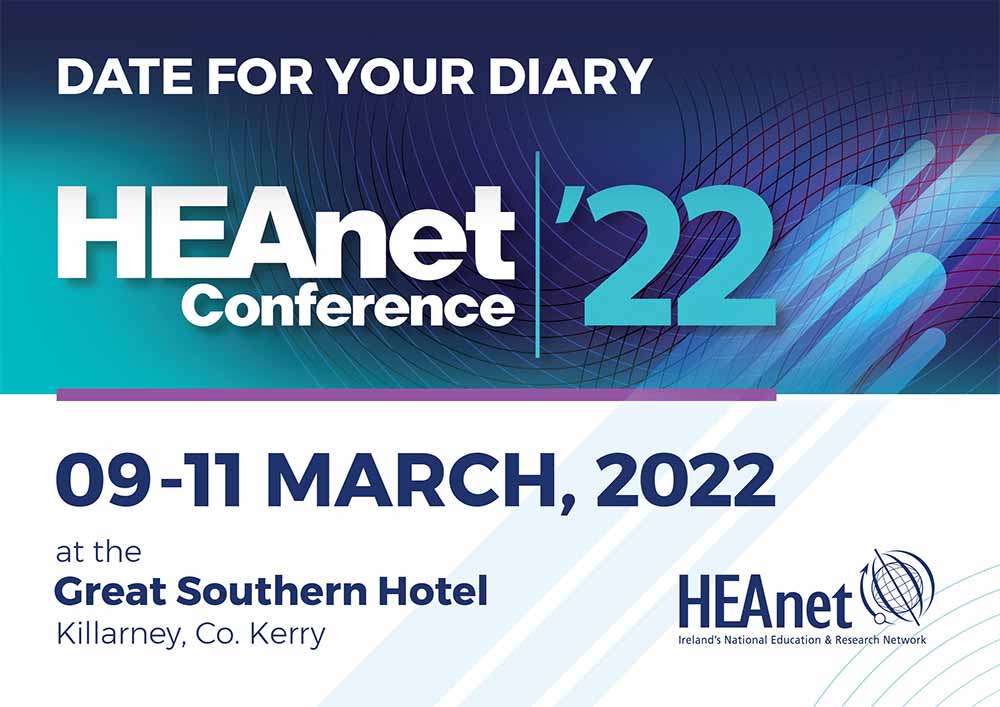 We have made the decision to push the date for this years (2021) conference back from 17-19 November 2021 to the 09-11 March 2022 in order to have a full event with maximum numbers in attendance where possible.
The health and safety of employees, clients and all our friends and families is our highest priority. HEAnet are closely monitoring the evolving impact of the Coronavirus (COVID-19) in Ireland and we are working in line with Government and HSE guidelines currently in place.
We look forward to meeting with you in March 2022 in The Great Southern Hotel in Killarney.
If you are looking for information on any aspect of our HEAnet Conference, please contact Jill Mulhern, E: jill.mulhern@heanet.ie / T: 00353 (0)1 6609040