Congratulations to Justin Cunningham and Fintan Lalor who are the winners of this year's HEAnet Special Award at the BT Young Scientist 2021. Justin and Fintan won for their project "Aistrigh, The Smart Translator: Using Natural Language Processing Technology to Optimise Machine Translation in the Irish Language". The award was virtually presented by HEAnet's CEO, Kerrie Power.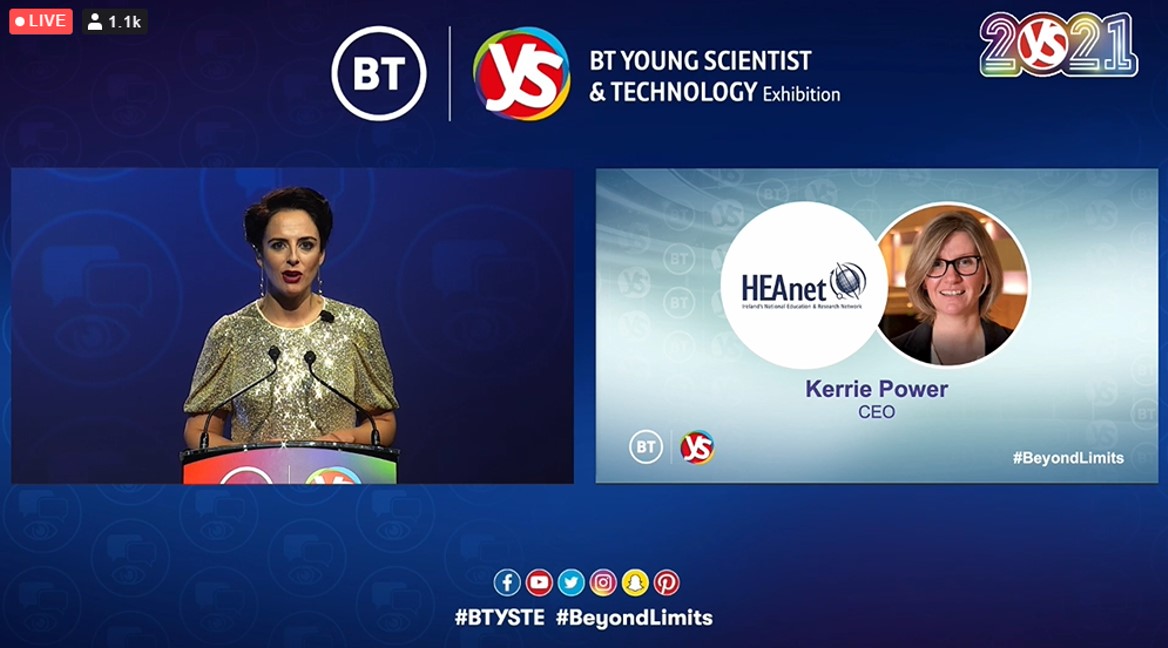 Upon receiving the award, Justin and Fintan said: "We are delighted to receive this special award today. By winning this award we now understand the importance of our project. We believe our project is important because… It provides the most open use of any Neural Machine Translation Model within Irish to English, to date. Hopefully, news of our success shall spread and spark a new interest in Irish and that researchers with the community can use our toolkit to the field of Irish forward. Thank you, Go raibh míle maith agat."
HEAnet is proud to support BTYSTE over the last number of years. The 57th BT Young Scientist & Technology Exhibition took place online for the first time and 2,500 students submitted their projects. BTYSTE continues to showcase inspiring projects, delivered by imaginative and gifted students every year.
This year's projects covered a wide variety of topics, from COVID-19, the prevalence of social media and technology in our daily lives, ethnicity, gender studies, sports science, climate change, agricultural science, nutrition, solar power and biological diversity.
HEAnet's BTYSTE Special Award goes to the project that shows the most practical and innovative use of network technology in performing background research for the project and/or collaborating with other team members, teachers etc.