HEAnet Conference 2022 took place on the 9-11th March 2022 in the Great Southern Killarney.
To get a glimpse of the event take a look at a short video below and visit our conference page to browse a photo gallery. 
This year's conference was supported by:
11 sponsors and 33 exhibitors.

View the full list

here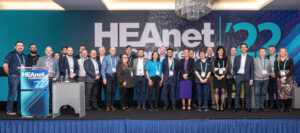 41 Speakers. Watch the conference talks

here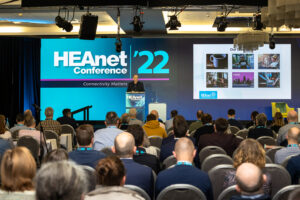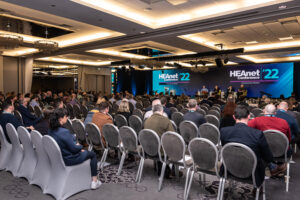 We were honoured to have Minister Simon Harris opening the HEAnet Conference 2022. Minister Harris thanked the HEAnet Group's teams, partners and clients.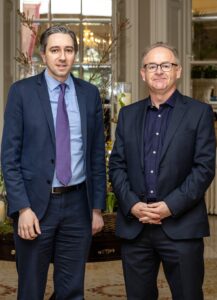 "My mission and that of my department is to develop Ireland's further and higher education and research systems to support people to reach their full potential.  
We will create a cohesive, sustainable and vibrant society. The HEAnet Group is a crucial part of this mission. Your contribution and commitment are highly valued.  
I thank HEAnet Group's teams, partners and clients for the work that they have done, and continue to do, to help us achieve our shared goals and ambition." 
Thank you to our sponsors, exhibitors, speakers and attendees. We hope you enjoyed the HEAnet Conference 2022 and look forward to our next event.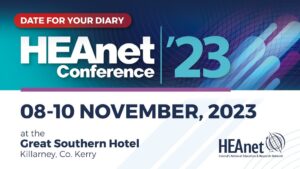 HEAnet Conference 2023 will take place on the 8-10th November 2023 in the Great Southern Killarney and we are already looking forward to seeing you there.  
For any conference-related questions, please email conference@heanet.ie.